Color coating production line:
  Color coated steel plate is a new type of building material that has been rapidly developed in the world in the past 30 years. It is refined by chemical pretreatment, primary coating, color coating and other processes on a continuous unit. The coating quality is much more uniform, stable and ideal than that of single-piece spraying or brushing on the formed metal surface.
  Featured by excellent decoration, formability, corrosion resistance and strong coating adhesion, the color coated steel plate can keep the novel color for a long time. Therefore, the color coated steel plate can obtain good economic effects such as replacing wood with steel, efficient construction, energy conservation, pollution prevention, etc., and become an ideal material for manufacturing building plates today.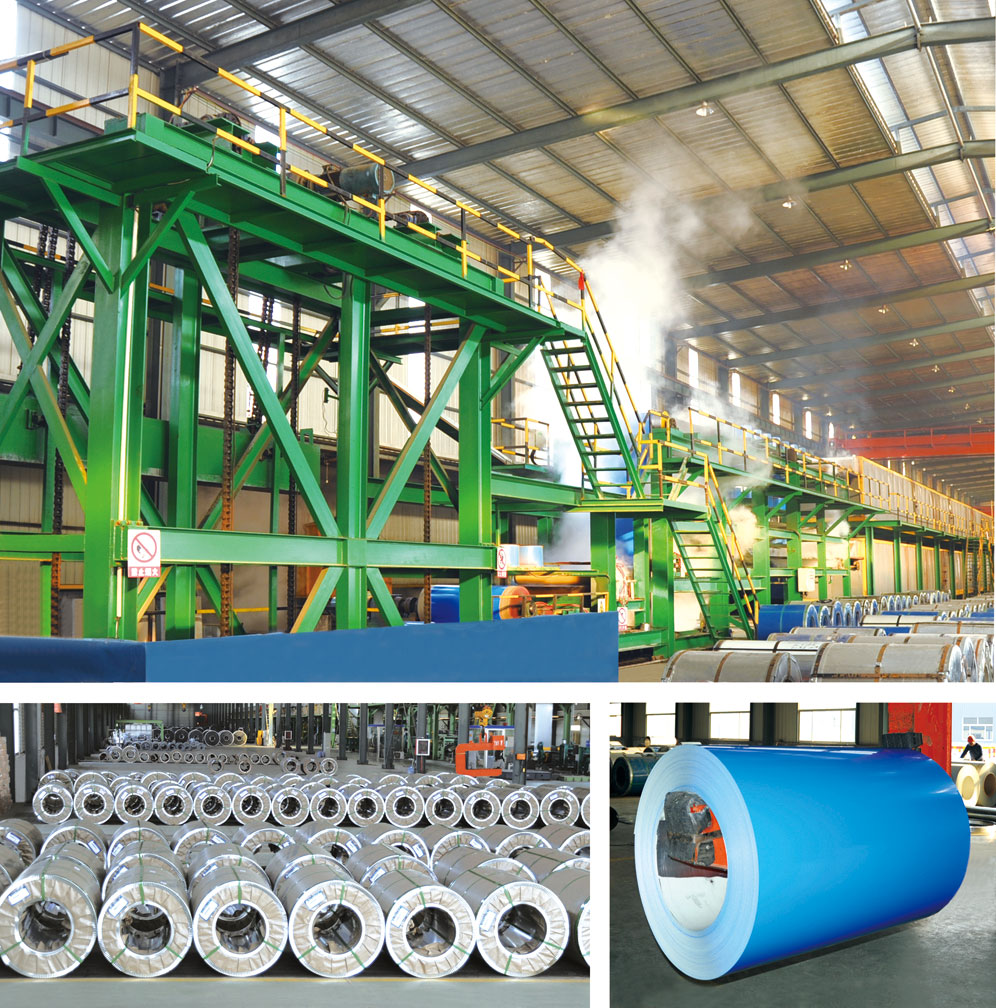 Color coated steel plate:
  Generally, it refers to a product formed by coating (roll coating) a substrate after surface treatment or bonding an organic film and baking, which can be further processed into a final product. It's called "pre-coated steel plate" and "plastic steel plate" in foreign countries. This product has beautiful colors or patterns when it leaves the factory, so it is also called "color coated steel plate". Color coated steel plate is commonly called in our country and is simply called "color coated plate" or "color plate".
  The specifications of the company's main color plate: thickness: 0.12-1.5MM, width: 500-1250MM;the maximum speed of the unit: 150M/MIN. The types of coating layer include polyester, silicon modified polyester, polyurethane, polyvinylidene fluoride, super polyester, epoxy resin, acrylic acid, etc. The production line has the ability to meet the requirements of producing medium and high grade products such as building boards and home appliance plates. This line adopts the production process of two coatings and two curing with the complete procedures. The drying furnace adopts the electric heating direct hot air circulation system.

Application Field of Color Coated Steel Coil: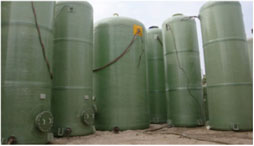 Box Container
  Various vending machines, display cabinets, cans, compression containers, collection room, etc.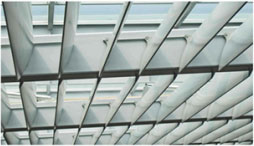 Furniture and Office Equipment
  Home appliance plate, furniture, automobile industry, security doors, shutters, etc.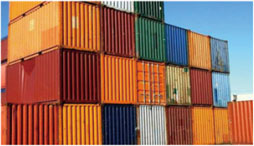 Transportation Industry
  Interior decoration of automobiles and fire trucks, partition boards, containers, partition boards, ship partition boards, air purifiers, various ship matching boards, oil purifiers, front matching boards of driver's seat, etc.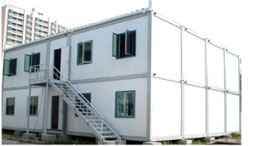 Agricultural Appliances
  Desiccant and other agricultural equipment, greenhouse, silo, shell warehouse, warehouse, etc.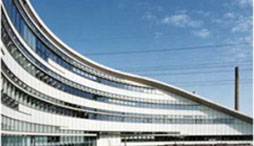 Building and Structural Engineering
  The main indoor and outdoor walls, roofs and corrugations of large-scale projects;Sandwich plate insulation materials for construction, drainage system, ventilation system and other building applications.
  Underground engineering, parking shed, telephone, guest room, waiting hall, and household decoration.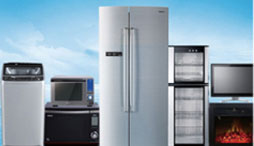 Electrical and Lighting Equipment
  Refrigerator, washing machine, switch cabinet, instrument cabinet, air conditioner, microwave oven, baker, freezer, fluorescent lamp cover, switchboard box, motor box, photocopier, etc.
undefined